The Mountain Garrison is only a small part of a worldwide organization known as the 501st Legion.
As of early 2015 the legion has over 7,000 active members and is growing stronger every day.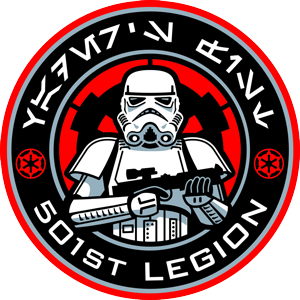 "The 501st Legion is now recognized as one of the largest costuming organizations in the world. It has active members in forty-seven countries on five continents, divided into sixty-seven local garrisons and twenty-nine outposts (those units that comprise fewer than twenty-five members). More than 20 percent of the troops are female."
.....
"The ultimate irony of the 501st is that for such a fascist-looking organization, it is actually profoundly democratic. There are local and global elections to the legion council every February, and they're not sham elections. There's a lot of healthy, rambunctious debate in the ranks. But ultimately they're all brothers and sisters under the Lycra; they've all literally bled for their uniforms at one time or another. The "armor bite," as the plastic panels' skin-pinching is known, is felt by everyone. (Everyone except the comfortably hot Vaders, that is.)

How do you get into the legion? By submitting multiple photos of your costume to a compliance officer, who will check the tiniest of details for screen accuracy; the six-pouch criterion is one of many. Would-be troopers have to work hard to get their costumes up to code although some find it easier than others. " I've heard guys say they can finish their armor in a week or two, working nonstop with fast-acting glue," says Ed daSilva, CO of the Golden Gate Garrison in Northern California, who built his costume in two months. "If you can handle PVC, plumbing, irrigation work, it's similar."

Taylor, Chris (2014-09-30). How Star Wars Conquered the Universe: The Past, Present, and Future of a Multibillion Dollar Franchise (p. 34). Basic Books. Kindle Edition."